10. Comparative Religion - Season 1, Episode 12 
9. Cooperative Caligraphy - Season 2 Episode 8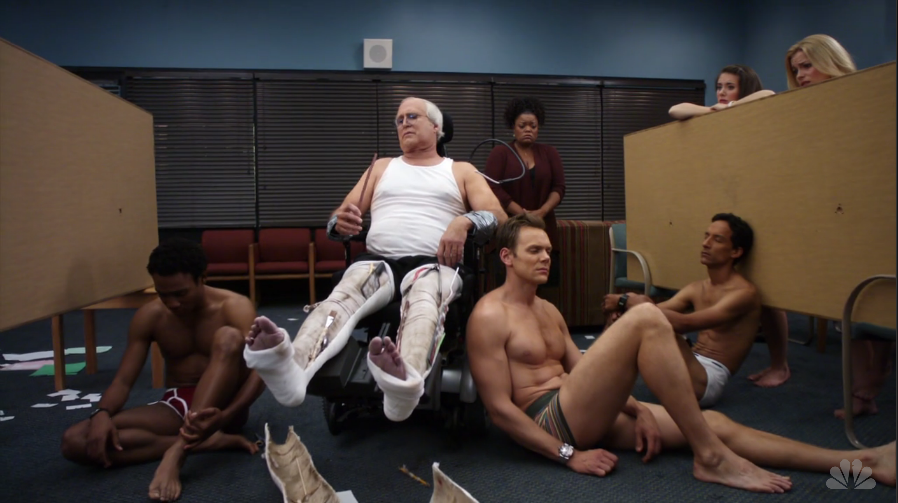 All of this for a pen. Only Community could take a formulaic bottle episode and bring something new to the table
8. Intermediate Documentary Film-making - Season 2 Episode 16
I like to think of this episode as Pierce's origins story. How & why he became the villain of Season 2. It was hilarious to see how easy it was for Pierce to push everyone's buttons. Between Shirley trying to guilt everyone to reveal nonexistent information, Jeff flipping out about possibility of meeting his father, and Troy being scared speechless by his idol Le Var Burton, I can't seem to pick the funniest moment. I also enjoyed seeing a little character development with Jeff and Pierce. (emphasis on a little)
7. Basic Lupine Urology - Season 3 Episode 17
"Why do they always run". This episode had me in tears laughing the entire time. Not because it was the best episode of Community I ever saw, but because the writers completely nailed it. Every second of "Basic Lupine Urology" felt like an episode of Law & Order, and this is coming from a guy who's seen a good deal of Law & Order episodes. Seeing Fat Neil apologizing for an unorganized office had me floored. The thing that amazes me the most is that the writers were able to fit everything neatly in a twenty one minute package.
6. Paradigms of Human Memory - Season 2 Episode 21
As much as I want to rant about clip shows and how lazy they are, I won't. All I will say is that the writers (like many times before) took clumps of crap and turned it into gold.
5. A Fistful of Paintballs/For a Few Paintballs More - Season 2 Episodes 23 & 24
When I first heard this was going to be a two parter, I was uncertain to say the least. I was one of the few that didn't want the paintball epic "Modern Warfare" to be revisited. My Name Is Earl did the same thing with their amazing cops spoof and I hated the follow up. To make a long story short, I was wrong. After watching this amazing piece of comedy, I never doubted Community again.
4. Epidemiology - Season 2 Episode 6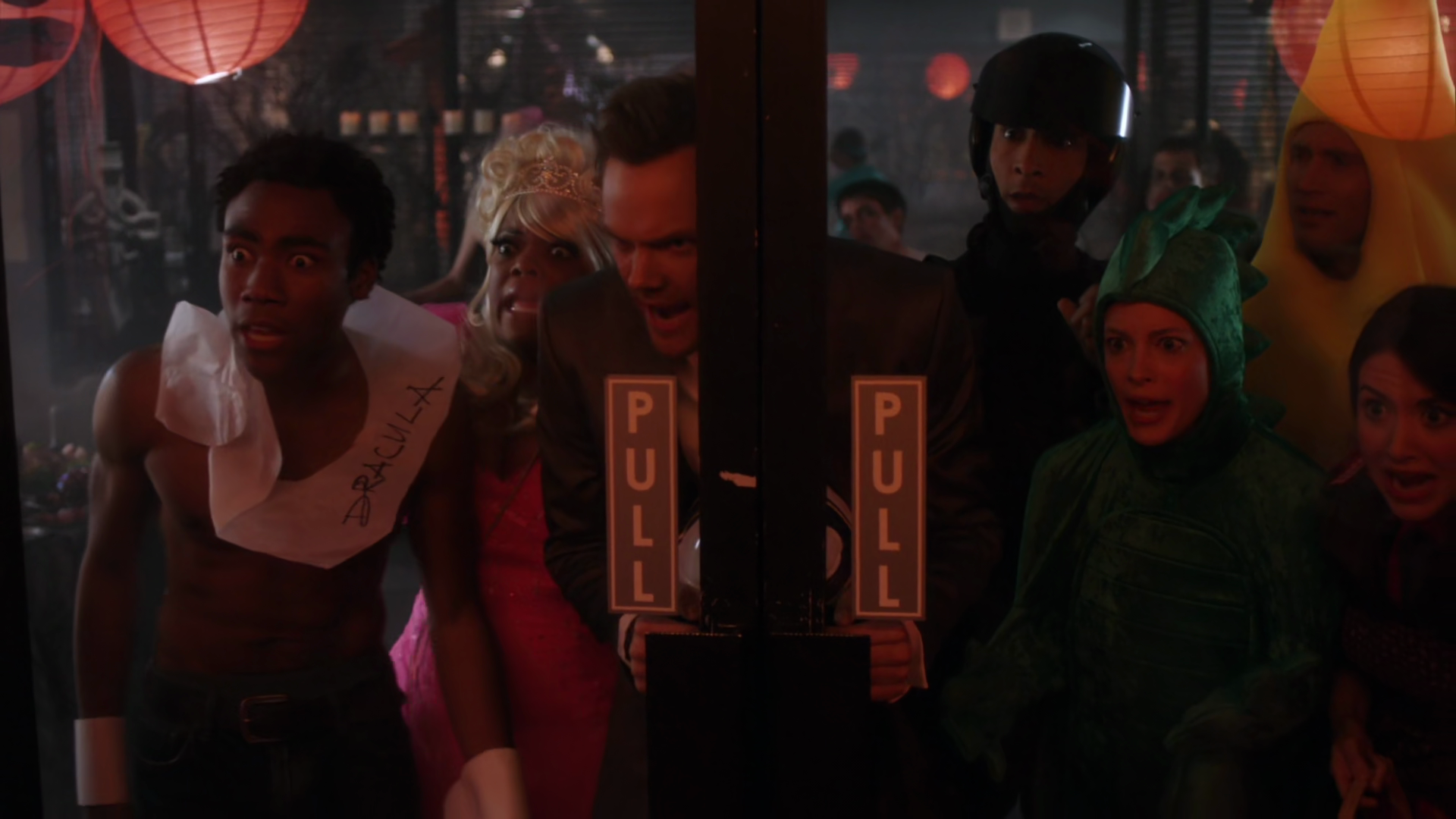 Epic and Abba are two words I never thought I would say together in my life, but "Epidemiology" made it happen. Now everytime I hear S.O.S. or Fernando playing in the grocery store my mind goes straight to zombie apocalypse. Thank you Community.
3. Contemparary American Poultry - Season 1 Episode 21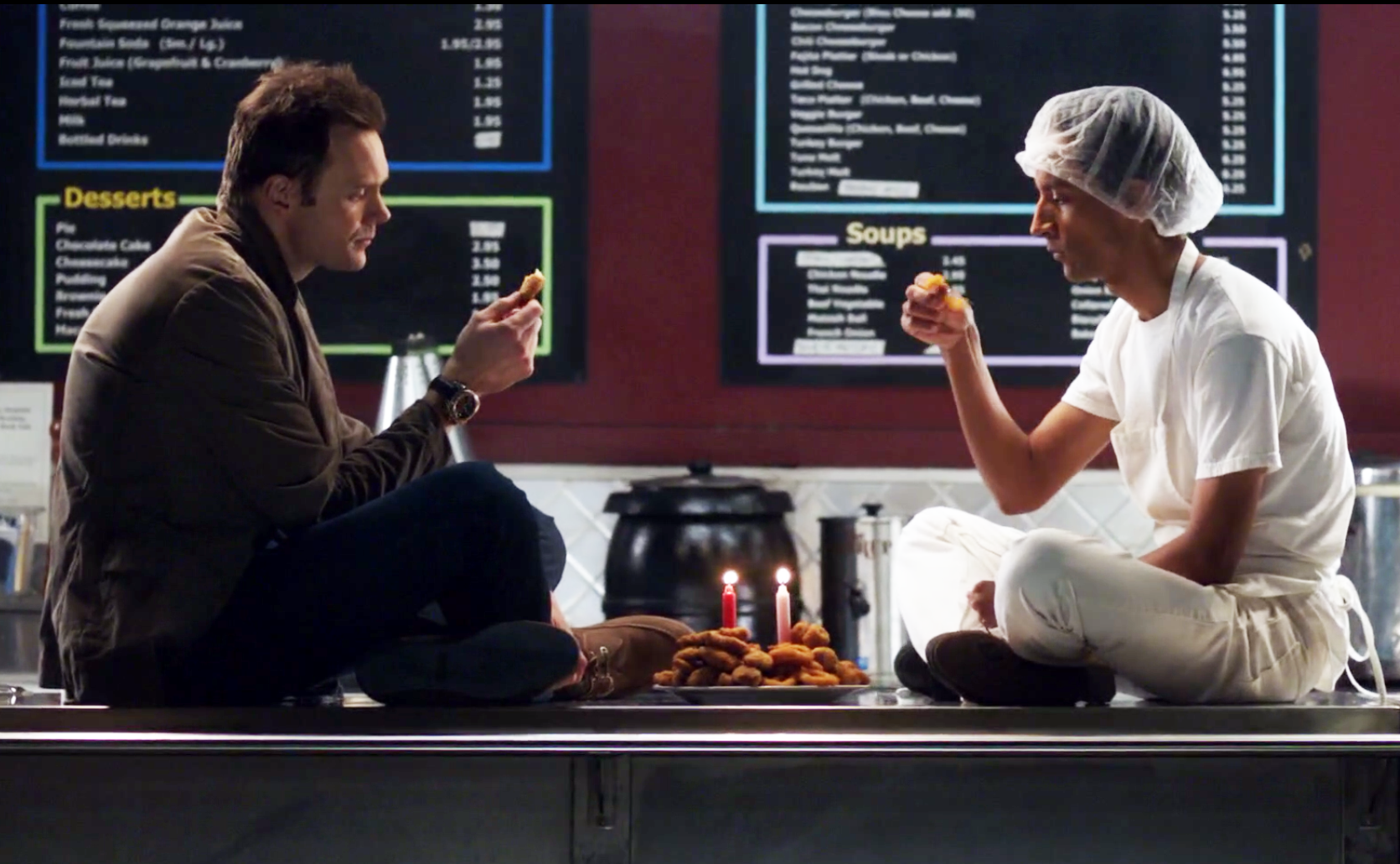 2. Remedial Chaos Theory - Season 3 Episode 3
1. Modern Warfare - Season 1 Episode 23